I split the households up. There's one of Vince up the top, but after that it's the Yoshi/Ira/Oskar/Gio house. That's why Jayden is STILL neglected.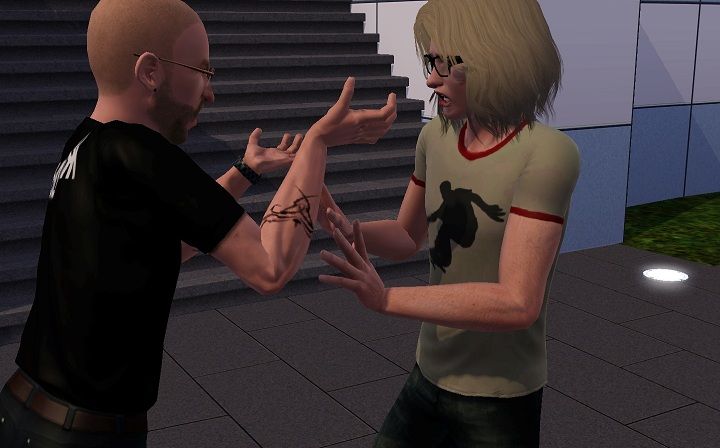 I see you're not dating the vampire thug anymore, Vince, and that's good, but I'm not sure your abusive boss is a better alternative.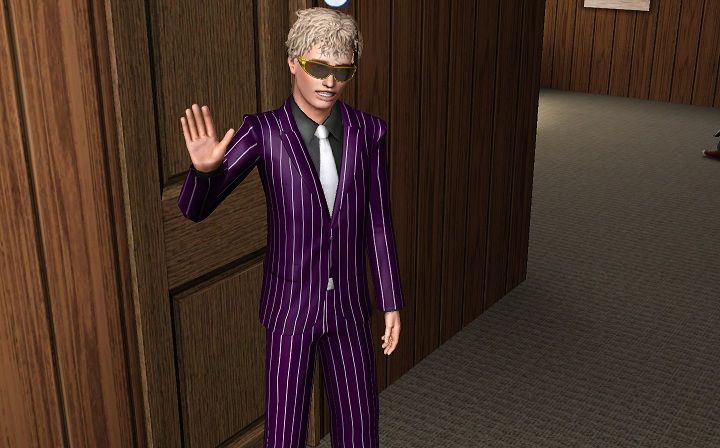 This is why Oskar gets all the ladies.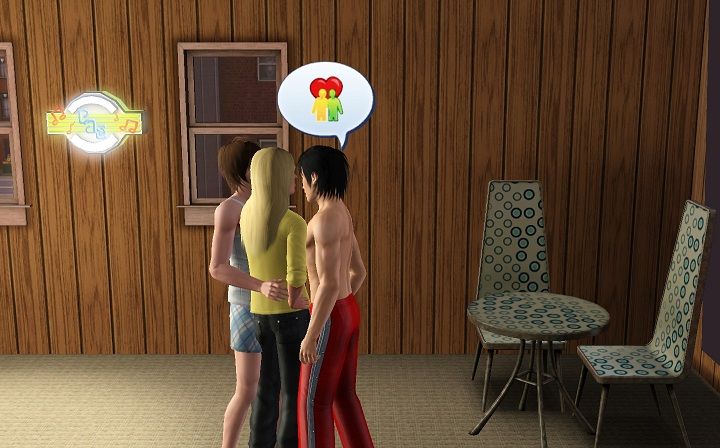 So this happened. It was a glitch where they overlapped Gio, but it was perfect for the moment I needed to take this picture.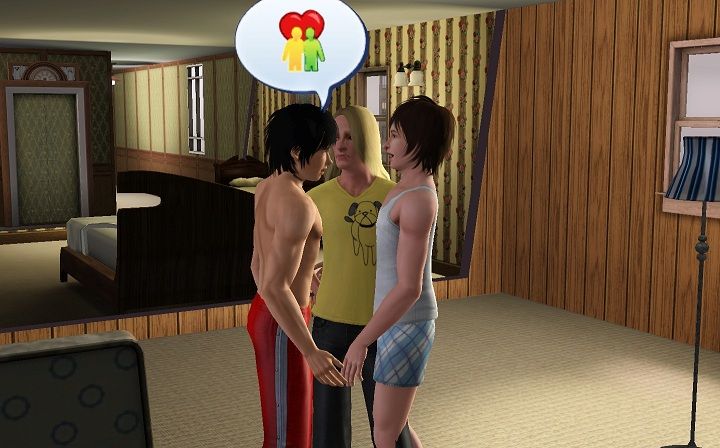 From the other side. Gio just looks so upset. He doesn't want a threesome somebody help D: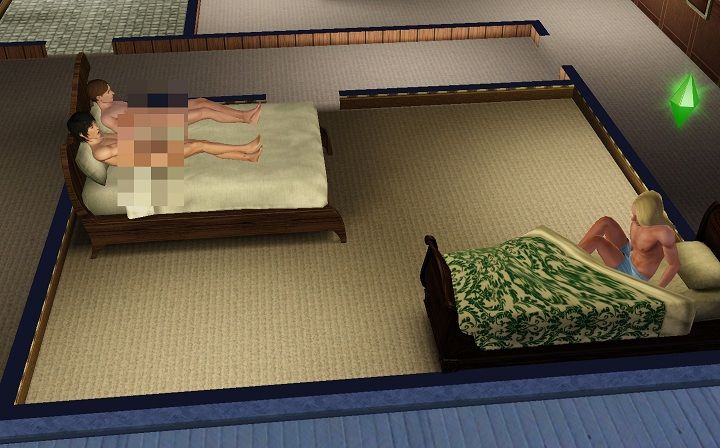 Yoshi and Ira made Gio wake up and leave the room at 4am so they could fuck.
And then they moved, and they had sex in Gio's bed. Repeatedly. Also look, I got them matching ankle tattoos.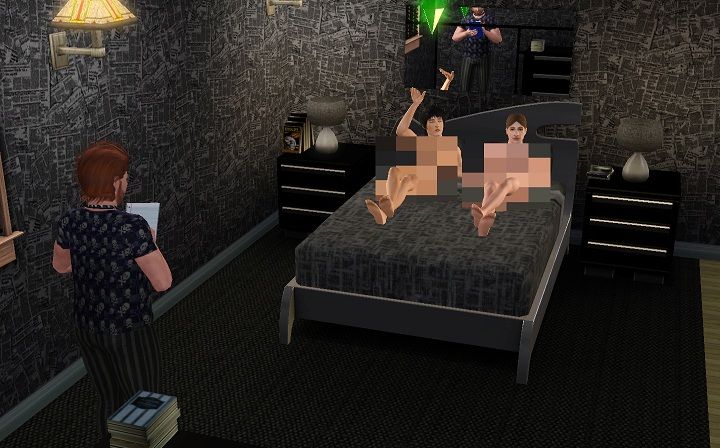 Maybe this one is better left unexplained.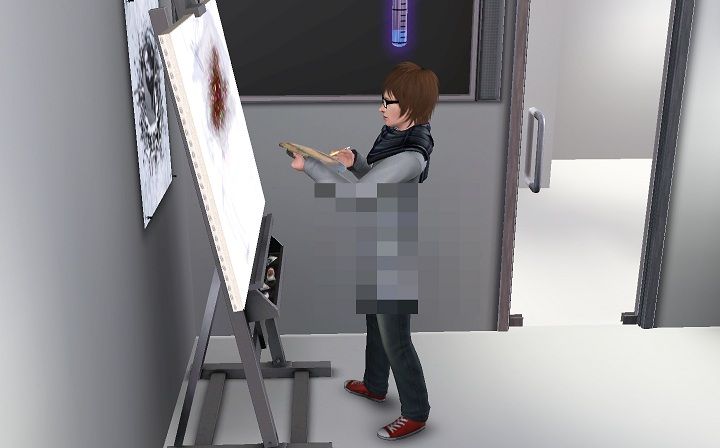 He's fully clothed... what does he have going on down there that needs to be blurred?
Okay more sims.